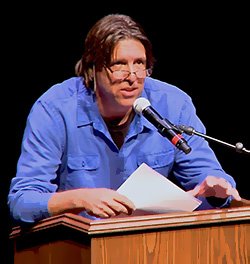 Jack Ballo is a self-taught filmmaker who started out in video production in 1985 when he launched his company, Ultravision Video Productions. Over the years, Ballo has worked on hundreds of projects behind the camera, editing, producing and writing. His years of video production experience led him to making films and telling stories that have social value, while bringing attention to interesting people.
After over 20 years in video production, Ballo started making humanitarian documentaries. His first film, WRONG TURN, (2008) highlighted a Canadian man who built houses for families living in shacks in the Dominican Republic. In 2010, Ballo went back to the Dominican Republic and made an award-winning short film called ELIO (2010). He continued making films about social issues including his next documentary about singer songwriter, Mary Gauthier, who searches for the truth about her adoption. BEFORE YOU LEAVE (2012) won Best Short Documentary at the film's premiere at the Garden State Film Festival.
Ballo went on to co-write his first screenplay, THE DOO DAH MAN (2015), based on the true story of his own experience hitchhiking to California and being picked up in a stolen car by a con artist who broke out of prison. The award-winning feature film is a Flatiron Pictures production distributed by Invincible Pictures.
His next documentary, DESTINY'S BRIDGE (2016), was a critically acclaimed feature filmed in Lakewood, NJ. The controversial movie is about a homeless minister who leads a community living in the woods while facing eviction. The award-winning film received national attention by bringing the idea of "tiny houses for the poor and homeless" into the tiny house movement.
His latest documentary, BROTHERS (2017), is a story about two brothers and their struggle with alcoholism. The doc breaks barriers by being one of the first films shot completely with an iPhone without using any apps or accessories.
Ballo is known for his unique style of raw cinema verite filmmaking and does all the filming, editing, color and sound mixing himself. He shares his experiences in making films without big budgets and large film crews in his blog DIY Documentary. The blog is designed to help aspiring filmmakers who have a story to tell. He also teaches workshops about his "Do-it-Yourself" approach to documentary filmmaking for untrained filmmakers with a vision and passion to make a documentary.